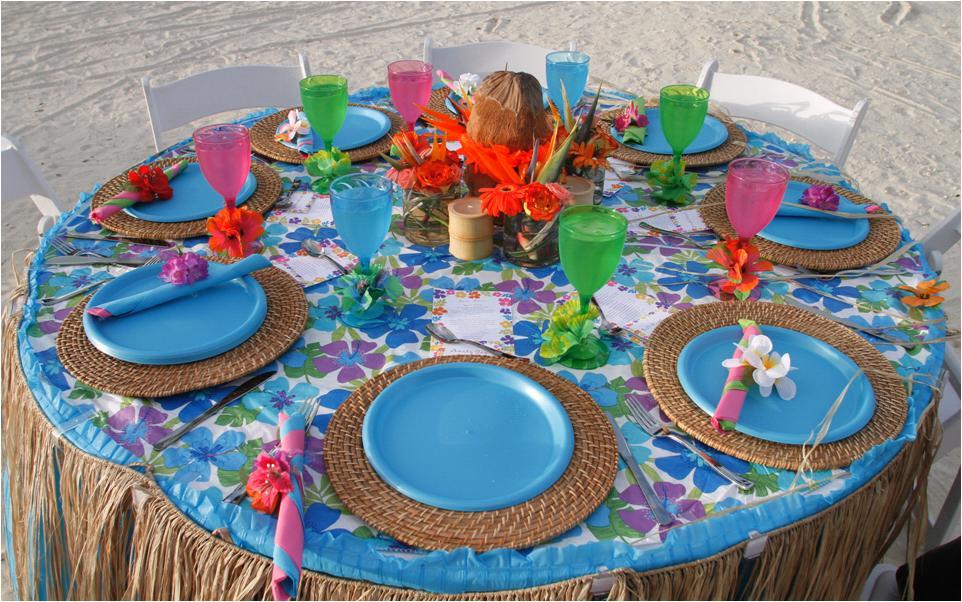 Part of planning your wedding is planning the rehearsal dinner. The rehearsal dinner is usually the night before the wedding where both families are able to meet before the big day. Once the wedding rehearsal is over, both families will gather for dinner and enjoy a relaxing night with each other before the wedding day!
Tropical Theme – Transform the backyard or banquet room into a tropical island! Serve island grilled chicken and other island favorites, pina coladas and daiquiris, decorate the room with palm trees and hammocks. Don't forget to put on the tropical island reggae music to add to this great theme! Your guests will enjoy being away on a tropical island for the night!
Barbecue Theme – If your wedding is during the warm months, a backyard barbecue is a great way to relax before the big day. It is a casual gathering where both families can meet at the same time. Ask that guests bring their favorite dish to the barbecue. Set up picnic tables with wild flowers in vases for the décor. A great way to relax before the wedding!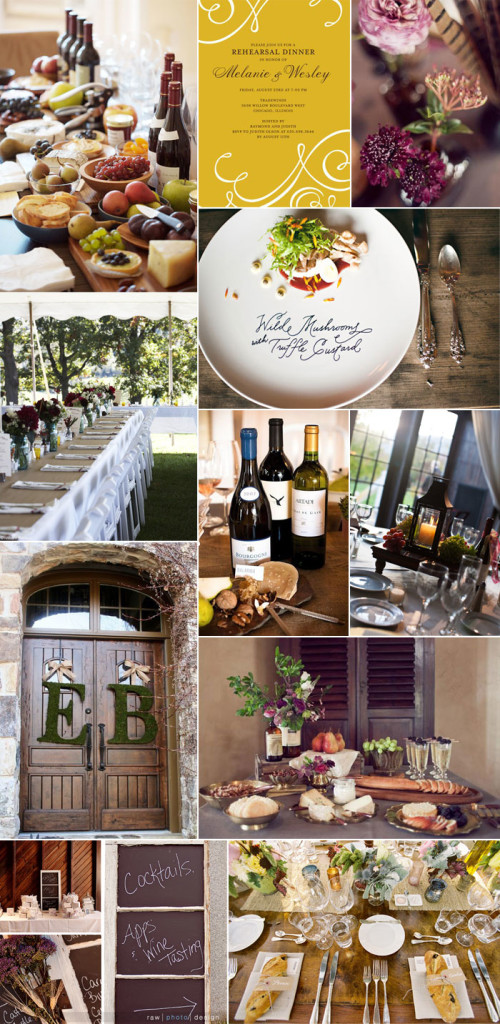 Wine Tasting – Send out invitations for your rehearsal dinner that is a wine tasting theme. The décor for this theme is easy to transform with bunches of grapes and wine barrels. Party favors could be a mini wine bottle! Set up stations where you picked your favorite type of wine (example: Chardonnay) and offered different wines from the same variety to taste the difference in winemakers! This is a great way for both families to relax and enjoy each others company.
Golf themed – If you and your groom enjoy playing golf, have the rehearsal dinner at a golf club where your guests are able to practice their swing. Order a few cocktails and let guests mingle with each other over a good dinner. Party favors can be simple engraved golf balls!
These are great rehearsal dinner themes that will bring both families together before the big day! For rehearsal dinner basics click HERE!