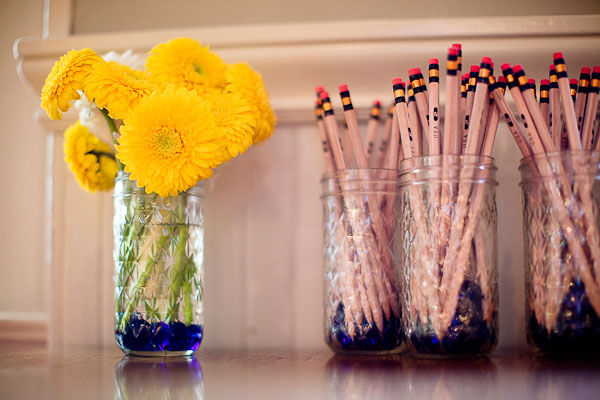 When planning for a bridal shower think about games that your guests of all ages will have fun playing! It is important to keep your guests engaged throughout the shower. Here are six of our favorite bridal shower games!
1. Bridal Gift Bingo – On blank bingo cards, guests fill in each blank with an item they think the bride will receive. During gift opening have guests place a punch out heart on their board when each time a gift opened matches an item on their board. The first person who has 5 in a row wins a prize!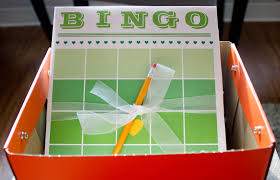 2. Ball and Chain – In pairs, guests try to move a ball and chain from one bucket to another without using their hands. To create a ball and chain, spray paint a foam ball black and attach string.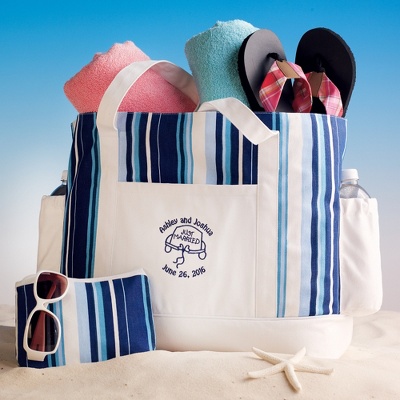 3. Honeymoon Tote Memory Game – Before the day of the shower, fill a tote bag with items the bride may bring with her on her honeymoon. At the shower, the hostess takes out each item to show the guests. Once everything is taken out, the guests have a minute to write down as many items they can remember. The guest with the most correct answers wins the game. The filled tote bag will be a gift to the bride to be!
4. Where is the Groom? – Before the shower place photos of married celebrity men and a picture of the groom under each place setting. At some point during the shower have guests take a peak under their plate, whoever has the photo of the groom under their plate wins.
5. Don't Say the Word – When each guest arrives hand them three clothespins. Guests can steal pins from each other if they hear someone say the word "wedding" or "bride". The person at the end of the shower who has the most clothespins wins the game.
6. Love Movie Trivia – Create a list of movie quotes from different romantic movies. Have guests match each quote to the movie title. The first person who has the most correct answers wins a prize.