Marriage traditions vary amongst different cultures all over the world.   Here are a few traditions that we found interesting and a unique way to celebrate your unity.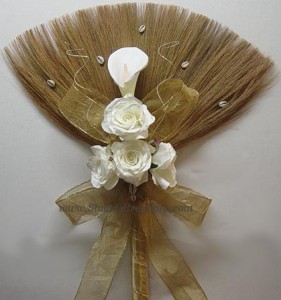 African-American
"Jumping the broom" The idea of jumping over a broom stick originates from when slaves were not allowed to marry in America.  Because of this outlandish probation from participating in the act of marriage, African Americans would make a public declaration of their love for one another by jumping over a broom stick to the sound of beating drums. The broom has since then symbolized the act of newlyweds starting over and making a new life for themselves.
Chinese
In China, the color red is significant to love and joy.  In Chinese culture, during the wedding ceremony, the couple drink from goblets tied with red string filled with wine and honey.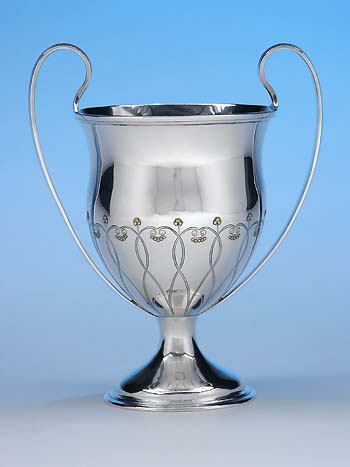 French
In France, couples on their wedding day often drink at during the reception toast from a two handled cup, which is most normally engraved.  This represents the unifying of their two separate lives.
German
In Germany it is tradition that the groom walk around with grain which symbolizes good fortune to come to the couple. While the bride carries bread and salt with her as to ensure a bountiful life and marriage.
Indian
In India, during the wedding ceremony, it is tradition that the groom's brother/sister sprinkle flower petals over the newlyweds to ensure good health and to ward off evil.
Brazil
In Brazil, it is customary to have the bride write all the names of the women involved in her bridal party on the bottom of her shoe.  At the end of the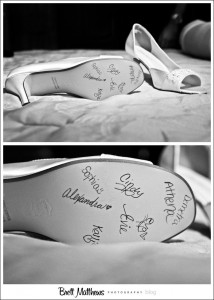 night the person whose name has been worn off will be the next to get married.
Mexican
The traditional event held at the wedding reception is the breaking of the piñata.  In Mexico, during the breaking of the piñata, guests will normally form a heart-shaped ring around the couple as they swing at the hanging ornament.
Polish
In Poland, a common tradition shared is one that has been around centuries. When it was first created, it was used in village weddings but it is still common in conventional weddings today. Guests of the new couple string together rosemary leaves and then fashion them into a crown for the bride. This symbolizes the everlasting memory of the bride.