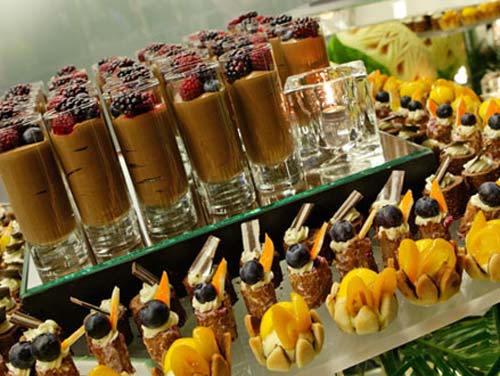 It is time to choose the best caterer for your wedding. A caterer who will indulge his/her talents in creating delicious desserts and entrees, a caterer who will satisfy your guests and exceed your expectations. How will you know which caterer will be the best fit for your wedding? Ask them numerous questions based on your expectations. Below, is a list of possible questions that you may want to ask your caterer before booking.
1.)    Do they specialize in certain types of food?
2.)    Will I be able to taste test their menu?
3.)    How many choices are offered on the menu?
4.)    Are they catering other weddings on your wedding day?
5.)    Do they offer food for certain dietary restrictions such as gluten free, vegetarian, vegan, kosher, etc.?
6.)    How many types of staff will be provided? Will there be waiters, bussers, bartenders, etc.?
7.)    What will the staff wear?
8.)    What types of food do they offer for the main course? What types of food do they offer for dessert?
9.)    Is there a fee for sample testing?
10.) What are their prices?
11.) Do they work with fresh or frozen foods?
12.)  Do they require a minimum number of guests?
13.) Will they provide a wedding cake?
14.) How long will it take to set up and take down the event?
15.) Are they able to supply a full bar?
16.) What is the fee for liquor?
17.) Will the food be already set up or brought in already prepared?
18.) When will they need a head count?
19.) When will I need to finalize the menu?
20.) What is their cancellation policy?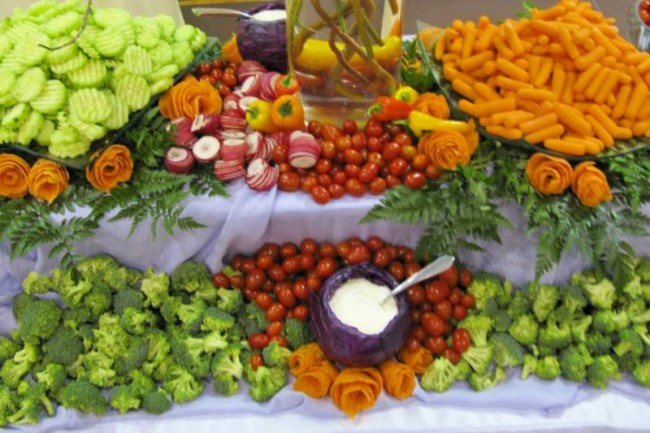 I hope these questions are useful in choosing your caterer for your wedding!
Good luck!