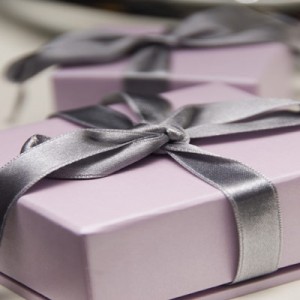 Starting your wedding registry can be very difficult and overwhelming. Wedding gift registries help your guests decide what to buy for your wedding and items that will start your life together.
Remember, you can always go back to add or delete something off your list, so don't feel pressured!
Here is a list of some useful household items that you may want to put on your list:
Kitchen Essentials:
Everyday dishware-think about adding two sets to the list! You will always use those dishes.
Silverware – the more the merrier! Those long weeks where you fill up your sink or dishwasher with tons of spoons and forks or after having your big family over for dinner, you want to make sure you always have enough silverware! Put two sets on the list, just in case.
Appliances that will be used everyday such as a hand held or stand up mixer (Kitchen Aid!), food processor, toaster, coffee maker (the Keurig), can opener, blender or maybe an electric skillet.
Pots and pans! Non stick pots and pans will be useful when cooking for your hubby! They are easy to clean but make sure you read the directions on how to care for your pots and pans.
 Cake pans and baking sheets – Remember, loaf pans, cupcake pans, cookie sheets, round cake pans and an angel food cake pan!
Mixing bowls can be used for all sorts of things, mixing batter, popcorn movie nights, salads or for parties! You'll use them!
Knives with a block – a good set of knives will be handy when slicing vegetables, meat or cutting bread, but make sure that if they say not dishwasher safe, you don't ruin them by putting them in the dishwasher!
Corningware or Pyrex are awesome for casseroles! If they have the travel carrier put that one on the list, it is versatile when traveling with a meal for a party.
China & Crystal – this is a toughie because when will you use these expensive pieces? Talk to your parents and his parents about whether or not this should be added. You may end up with their china & crystal – which would have more sentimental meaning.
Crock pot!! You may think you will never ever use it, but you will! This time saver is perfect for those nights where you are working late or when your day is packed full and don't have time to cook dinner.
Home Essentials
Vacuum, iron & ironing board, decorative lamps, soft blankets, pillows, suitcase, towel sets (hand towels, dish towels, wash cloths – for kitchen and bathroom!), coaster set (picture coasters are neat, they add a personal touch to your décor), wall art, sheet sets, comforter and vases!
Remember you can add or delete later, so if you can't decide one thing right now put both on the list!
What items did/are you going to include on your registry?