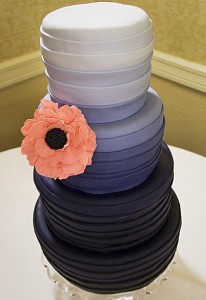 The season is beginning to change to autumn. You can smell the scent of pumpkin spice fill the air at local coffee shops, stores are stacking their shelves with cozy sweaters, and the air is beginning to get crisp! If you are planning a fall wedding some of the latest trends are color blocking or ombre, lace, unique guest books & natural decor.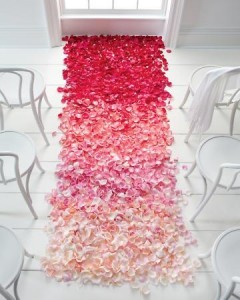 Ombre or color blocking is shading colors. The different shades of one color create style and personality to a wedding. Ombre is used for wedding cakes, wedding bouquets, table decorations, aisle runners, or bridesmaid gowns.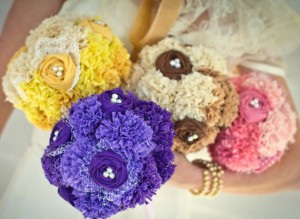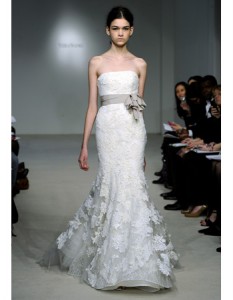 Lace has found its way back into weddings for the fall! Lace is everywhere! Wedding gowns, table linens and wedding cakes are all ideal places lace can be contributed!
The trend on guest books has been changing. Don't use an actual book to sign, get creative with the guest book. We are seeing new trends such as a "guest quilt" where your wedding guests sign a swatch of fabric that will be turned into a quilt or signing the canvas around a picture of the bride & groom. Traditions are on their way out, while brides are getting creative and using many DIY projects!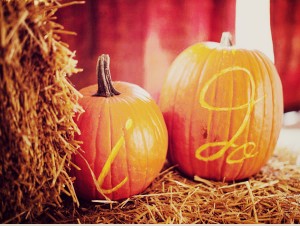 The use of natural decorations is hot for fall weddings this year. Consider using pumpkins, acorns, corn, hay bails, burlap and apples to accent your wedding. The natural scent and colors of these decorations give off a warm embrace to your wedding. Your wedding guests will love the natural décor, plus, they are also eco-friendly!