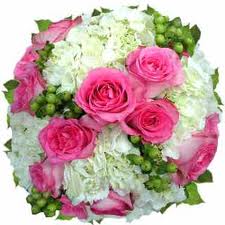 Trying to decide on flowers may be a little tricky especially for your wedding bouquet. Flowers play an important part in your wedding day.  They show a lot about your personality and style, so choosing the right ones for your wedding can be difficult. Your bouquet is one of the first things guests see when you walk down the aisle.  Here are some helpful tips to consider when deciding on wedding flowers: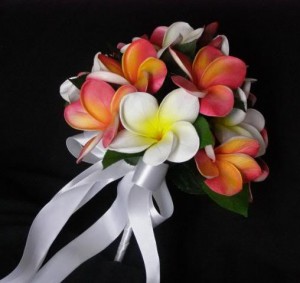 Choose one or two colors for the bouquet that will complement the wedding color scheme.
Think about if your favorite flowers will be in season at the time of your wedding. Importing them from elsewhere could be expensive. Deciding between a large or small bouquet will also help decide what type of flower to feature.
Choose between various styles of bouquets such as cascade, tear drop, arm or hand-tied.
The style of the wedding bouquet should reflect the wedding location; if the ceremony is in a large church, then the bouquet should stand out!
A bouquet with fake flowers will last forever and the wedding flowers will not start to droop a day after the ceremony. They also come in just about any color imaginable.
Do not pick up a bouquet of fresh flowers until the day of the wedding if you can help it, the flowers may start to wilt if you pick it up too early! Consider having the wedding reception arrangements tie in with the bouquet to create continuity. Make sure your bouquet flatters you but doesn't take the focus away from you!