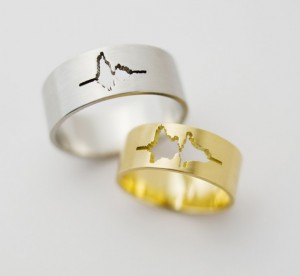 You have put hundreds of hours into dreaming about and planning your wedding, but I bet you didn't spend much time thinking about your groom's wedding band.  The wedding band is the ultimate display of your marriage and many times it's the only piece of jewelry your husband has ever worn, or will ever wear.  Therefore, it should be given a lot of consideration.
When you go out to the jewelry store to look at bands, make it an event.  Grab lunch or brunch before you head out.  Talk about the different options there are.  Maybe even bring a few photos for him to check out.  Ask him some questions to get a sense of what he's imagining.  Is he interested in a single band wedding band, or a double?  White gold, yellow gold, platinum, titanium?  Does he like diamonds or no diamonds?  Which band will be most compatible with his personality?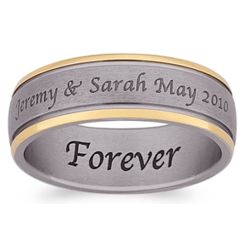 There are various wedding band styles to choose from. If you choose not to be traditional, be creative.  You can get your names and wedding date on the band, or even a sound wave design of your voices saying 'I Do!'  Most of all, have fun with it, and make your groom feel as special as you believe him to be!