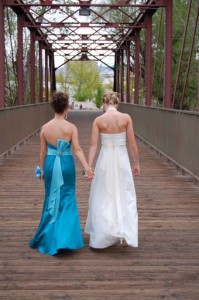 Your maid of honor plays a really big role in your wedding and wedding planning.  Not only is she responsible for planning the bridal shower and bachelorette party, but making sure the ceremony and reception flows smoothly is also one of her jobs.  Most likely, she has spent the last year helping you plan every little detail about your wedding.  Now the question is, what should you get your maid of honor to thank her for all her help?  Here are some original ideas on how to show your MOH that you appreciate all she has done for you.
-Buy her a subscription to a flower-of-the-month club.  Your maid of honor will receive a fresh bouquet of flowers delivered to her home each month for a full year.  If a full 12 month subscription is a little too pricey, consider the 6 month option.
-Silk pajamas or an elegant robe offers a touch of elegance to your maid of honors wardrobe.  Adding her monogram will give it a personal touch.
-An engraved jewelry box.  Your maid of honor will treasure this lifelong gift and think of you every time she goes to put on a piece of jewelry.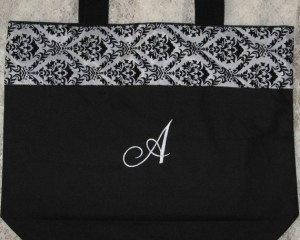 – Monogrammed tote filled with all of her favorite things like wine, candy, magazines, trinkets etc. Get creative with this one, you can tie in the theme of your wedding when filling the tote or create a whole new one just for her, the possibilities are endless.
– A necklace with her birthstone or a set of earrings personalized to her individual style.
-A more personal gift idea for your maid of honor would be to compile a collage photographs you two have taken together.  This is one DIY project that will sure to be cherished by your MOH for years to come.