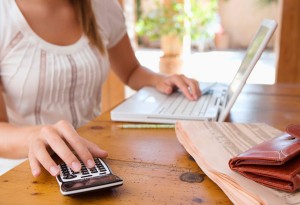 When it comes to wedding planning, creating a budget and sticking to it  may be the hardest part. You might ask yourself, "What things should I include? Am I spending too much? Do I need a planner or can I do it myself? Will it be cheaper but harder to have a "do it yourself" wedding? " All of these are great questions when trying to devise your wedding budget. The average US couple spends approximately $26,542 on their wedding.  However the majority of US couples spend between $19,907 and $33,178. In this article I will breakdown the budget of an average wedding into main categories and subcategories. Based on your wedding you will be able to cut out certain things or add in extra things to make your day a dream come true.
Attire and Accessories:  $1,171-$3,122
This category includes: dress accessories (tiara, combs, hairpins, shoes, garter), headpiece or veil, tux and suit accessories (cufflinks, cummerbund, tie, pocket square, shoes), and of course the wedding dress. Each of these things will vary in price based on designer, quality, and how much the bride and groom are willing to spend.
Beauty and Spa:  $89-$238+
Beauty and spa is not a category  every bride has to add into her budget. However the process of planning a wedding can be so stressful that a day of pampering may be just what you need. This number may seem low but keep in mind this is only the cost for an individual person, not your bridal party as a whole. This includes: hair service, makeup service, manicure and pedicure.
Entertainment:  $1,013-$2,700+
Entertainment is a huge part of the reception, and there are many options. This category sticks to the basics : DJ, live band, musician, soloist, or ensemble. Adding in extra entertainment will raise the price, so make sure you keep that into  consideration.
Flowers and Decorations:  $1,264-$3,370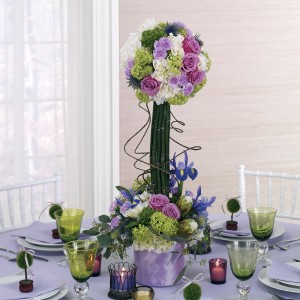 I've heard of weddings that didn't have flowers at all because the bride had an allergy to them. So flowers aren't always mandatory in a wedding. Also the kind of flower and whether or not they are in season at the time of your big day will determine their price as well. Flowers and decorations include: boutonnieres, corsages, bridal bouquet, bridesmaid bouquets, ceremony decorations, ceremony flower arrangements, flower girl flowers, flower petals, reception decorations, reception flower arrangements, and reception table centerpieces. Another reminder, not all of your centerpieces at your reception have to match. You can have some with flowers and some without!
Gifts & Favors:  $629-$1,676+
The amount you spend on your guests shouldn't be much, and the smaller your wedding the cheaper your favors and such will be. Most favors are available for purchase in bulk, to save money. Also to save money, DIY  favors could mean more to your guests than buying them something they may never use. This category includes: gifts for attendants, gifts for parents, tips (for all services), and wedding favors.
Invitations:  $548 and $1,460+
Save the date cards and invitations are the first thing your guest will see before your wedding. These should be creative and express not only  your personality but the theme of your wedding. Let your guests know what great fun they will be getting themselves into by attending your special day. If you can help it don't skimp on the cost of your invitations, which include: ceremony programs, engagement announcements, guest book, invitations & reply cards, postage, reception, menus, save the date cards, table name and escort/place cards, and thank you cards.
This category is different from accessories because it focuses solely on the rings. However you may need to factor in earrings, a necklace and maybe a bracelet if you plan on buying "something new" for your big day. This category includes: engagement ring and wedding bands.
Photography & Video:  $2,158-$5,754+
This is another category you shouldn't skimp on.  This is one of the biggest days of your life and you want your best memories captured by the best photographer/videographer. Make sure you hire the best so you can watch your perfect day unfold over and over again! This includes: digital or photo cd/dvd, engagement session, prints and/or enlargements, traditional leather bound album, wedding photographer, and or wedding videographer.
Planner/Consultant:  $755-$2,012
Hiring a planner or consultant is not a mandatory expense. There are plenty of brides who plan beautiful weddings on their own, or with the help of friends and family. A planner or consultant is just a stress reliever. A planner or consultant will give you the time to focus on the more important aspects of your wedding, and make you feel as though everything is under control. An extra expense that just might be worth it! See our list of wedding planners here!
Transportation: $313-$834+
Of course every bride and groom wants to arrive in style on their wedding day.  The options are endless from a stretch Hummer, a horse and carriage, or a vintage automobile. Choose which best would suit you and your groom and be sure to make a statement. Transportation includes: limousine and other transportation (carriage, vintage car etc.).
Venue, Catering, &Rentals:  $7,800-20,800
This is where the bulk of your wedding expenses will go. This cost will  depend on the number of guests you have, the fewer number of guests the less amount of food needed. So if you're budget is reaching its max, take a minute to sit back and go over the guest list. This includes: ceremony accessories, ceremony location, ceremony officiant, hotel room for after reception, reception accessories, reception bar service, reception food service, reception location, reception rentals, rehearsal dinner, and wedding cake/dessert.
Last but most definitely not least, don't forget to purchase your marriage license. Keep in mind there is a three day waiting period so don't wait until the last minute, pastors, priests, rabbi, etc. will not marry you if you do not have this license.
You don't have to spend a small fortune on your  wedding to make it special. The friends and family you invite will make it memorable enough. Be sure to enjoy the celebration and don't stress over the things that are only minor.
*Numbers from this article can be found at costofwedding.com