Trying to make your wedding day as memorable as possible is what brides spend months, even years planning . But what is the best way to capture these memories so they can be relived forever? Of course photographs tell amazing stories, but there can be gaps in the day  and great moments could be missed. With Philadelphia wedding videography, however, every moment is captured and can be enhanced with special effects and overlying melodies. Today the average wedding video is more elaborate than they used to be. With the technology we have access to,it allows for there to be multiple frames, music, voices, and much more added to your videos.
Video One Productions uses advanced technologies to make sure you and your guests don't even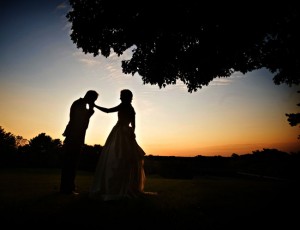 realize they are there. Video One Productions captures your day from beginning to end and everything in between.   Videographers make sure to capture bride, groom, bridal party, and guests from pre-wedding jitters, until the final person walks off of the dance floor. With added music to the background you can feel all of the same emotions you  felt on your big day every time the film is watched. Serving the greater Philadelphia area, Video One Productions is in the top 25 wedding film companies in the world.
Every bride wants the best when it comes to her wedding, so remember it with one of the best wedding video companies, Video One Production.