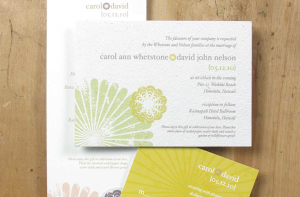 Wedding Invitations
Find wedding invitation paper that has been recycled. Many designers are using recycled paper and ink that are beautifully designed. Another option is having plantable paper. The paper has flowering seeds embedded. Wedding guests will be able to plant their invitation to have prosperous blooms in their garden.
Wedding Dress
Think about the tradition of using your mother or grandmother's wedding gown. Ask if you can have it altered into your style with the help of a seamstress. Also, take into consideration of checking out charities like the Delaware Breast Cancer Coalition where they have bridal gown sale events where gowns are donated and proceeds from the sale are benefit breast cancer research!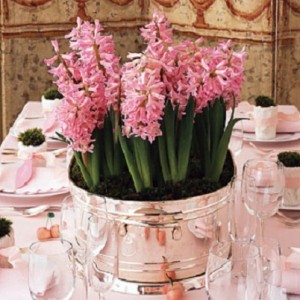 Wedding Flowers
Using your homegrown flowers is the perfect way to go green. Arrange bouquets and centerpieces using your stunning hydrangeas that you have grown. This is a great DIY project that will help with keeping your budget low. If you prefer to use a professional think about using a local organic florist. Potted plants are easy beautiful centerpieces that can be given to wedding guests after the wedding.
Wedding Favors
One of the most generous wedding favors is giving a certain amount of money to a charity of your choice. Instead of giving a favor to each guest that could be useless, donating money to a charity is the perfect option. Browse charities online and pick one that means the most to you.
Wedding Meal
Opt for local home grown organic choices when picking out the menu. Choose a caterer that offers organic meals and supports local farming.
Wedding Rings
When searching for wedding rings opt for a jeweler that is green friendly. Jewelers that are green friendly take pride in recycled gold. Ask questions about the stone to make sure you are not purchasing a blood diamond. Make sure to find out if the stones are fair-labor gemstones.
Wedding Reception Location
The best eco-friendly wedding reception location is having a beautiful outside wedding!! How beautiful is having the environment as your backdrop during your wedding? If having an outside wedding is not suitable for you, think about using a museum or art gallery as your reception location. Most of these locations will donate your deposit to a charity.