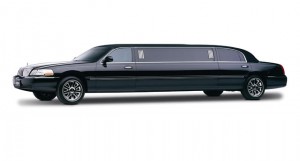 You are almost finished planning your wedding, but transportation services need to be booked. There are a few basic tips you want to be aware of when planning your transportation needs.
Most transportation services will be charged by hour. With about a 20 percent gratuity charge added. Some transportation companies require a minimum amount of time to be contracted. To save money, only reserve a town car for the bride and groom. Allow the bridal party to carpool to the ceremony/reception. Are you thinking about having valet service for your wedding guests? Remember rates are per attendant. The bigger the guest list the more attendants will be needed to help with valet. Make sure the manager of the valet service visits the reception location before giving a quote to figure out how many attendants will be needed.
Only arrange for pick-up and drop-off times. Once the reception is over, give your maid of honor or best man the duty to arrange how you will be getting home from the wedding reception. A good decision is to rent a room at the nearest hotel. If your wedding date is near prom season, make sure you have booked your transportation service 5-6months in advance! Bring a bottle (or two) of champagne with you so that you can toast to a happy marriage on your way to the reception!
Use these tips to help you book your transportation in a timely manner!