Brides, don't know where to register for your wedding? Here is some help to get you started.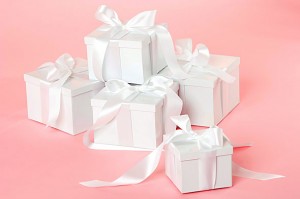 Listed below are the top 10 best places to have your bridal registry:
1.)    Macy's
2.)    Willams-Sonoma
3.)    Boscov's
4.)    Bed, Bath and Beyond
5.)    Pottery Barn
6.)    Kohl's
7.)    Bloomingdales
8.)    Charity Registry- Instead of buying gifts you and your fiancé, let your friends and family make a donation to your favorite organization as their wedding gift!
9.)    Amazon.com
10.) Crate & Barrel
These are only ten great places for your bridal registry. Go out and try these stores to see if these are the places for you! Keep looking, you will find the best place for your guests to shop!
Where are you going to register for your wedding?