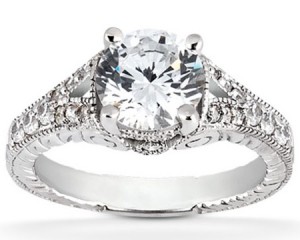 Here are some tips on how to care for your precious engagement ring that is now the center of attention on your left hand. You want to flaunt that beauty, so make sure you keep it in good condition. We recommend that you buy insurance for this expensive investment. Ask the jeweler about their insurance policy, what it covers and how much it will cost. Most insurance policies cover lost, stolen or damages to your engagement ring. It is always good to get your ring appraised every few years to make sure you know how much more your ring is worth, since diamonds, metals and gemstones are rare this makes the price go up. Getting your ring appraised is helpful for in the event if your ring is stolen or lost the appraised value is more than the insured value, you will get more than when you purchased the ring.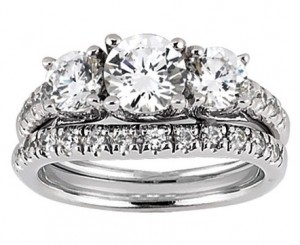 To keep the ring intact, be sure to bring your ring to a jeweler to get it properly cleaned. Do not try to clean it yourself using an at home jewelry cleaner, it might hurt the metal or diamond. When cleaning with harsh chemicals, make sure to remove your engagement ring. Cleaning solutions such as bleach can dull the finish leaving your ring less extravagant. Be careful not to hit your ring on any hard surfaces that might result your diamond to chip or lose a prong! Taking your ring to the jeweler every few years for a maintenance check where they will be able to find a loose prong, diamonds or gemstones that are not secure or find a chip or a hairline crack starting. Maintenance checkups are crucial to your engagement ring to make sure everything is in excellent condition.
Your engagement ring is a precious momentum for you and your groom, be sure to take care of it!