Thinking about having an outdoor wedding? I understand that one of the biggest factors in outdoor weddings is the weather. It is nice to know what the forecast will be on your wedding day, but let's not let it ruin the actual wedding, remember rain on your wedding day means good luck! There are a variety of outdoor weddings whether you are a beach gal, hunting gal, or just simply love to be outdoors. Here are several types of outdoor weddings:
  Beach Wedding
–          Beach weddings allow the wedding planning to go a bit easier. There are options for your dress; you can have a long flowing dress with no train, a simple white dress or even a pretty sundress with adorable dressy flip flops.  You may want to reconsider high heels as well; you may stumble upon the sand. Take a look into a beach wedding, saying "I Do" by the ocean under a sunset is very romantic.
Garden Wedding
–          Garden weddings are very simplistic, yet romantic. The reasons why garden weddings are simplistic are because the garden itself displays the décor of your wedding. Of course you can decorate, but this allows you time to focus on the other wedding necessities such as the caterer, dress, entertainment, etc.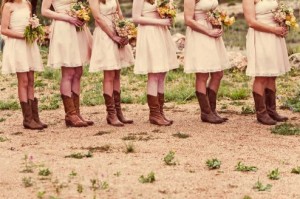 Western or Country Wedding
–          Are you a country girl? This type of wedding will allow you to be creative. Brides, you may not have to wear a white gown, you can simply be comfortable in blue jeans and cowboy hats but if you are a more traditional girl, wearing an amazing gown with cowgirl boots!  Sunflowers may be the choice for your wedding bouquet, wildflowers for centerpieces and homemade jam or apple butter for the wedding favors!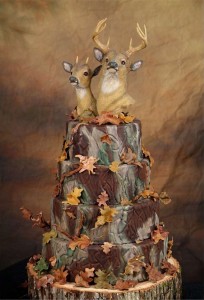 Camouflage Wedding
–          This wedding is for hunting lovers! If you and your fiancé enjoy hunting and camping, this would be a great choice! Having a camouflage wedding allows you to be creative by incorporating camo into your wedding theme. Centerpieces can be made from deer antlers and candles and the wedding cake topper can resemble the couple hunting – be creative with this theme!
Having an outdoor wedding may be a little risky due to the weather, however, always have a plan B. These themed weddings are fun to plan and are very romantic.
Happy Planning!