Deadlines are set in stone, right? Well, as the Life Editor at the News of Delaware County I know that's true, but as a bride-to-be? Well the pressure is on! From choosing a venue to saying "I do," read about the ups and downs and confusing twists and turns as I navigate my way through the sea of wedding planning in Delaware County. All the while, trying to have fun and save money at the same time.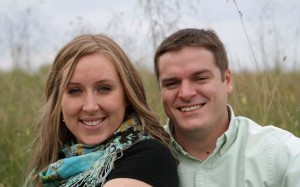 My name is Erin O'Neil and I am a 27 year old Boston native, now living in Devon, PA working as a Meeting Coordinator. My Fiancé, Craig, and I have been together for almost 7 years and we've been engaged since July 4, 2011.
Craig and I met through a mutual friend while we were both finishing up our senior year of college. I joined my college neighbor on a trip home to visit her family in Devon, PA and this is when I met Craig! A week after I was back in Massachusetts, Craig started calling me and 3 weeks later he was on the road to visit me!  We had a long distance relationship for about 5 months and then Craig took the plunge and moved to MA, which was soon followed up with the two of us moving to Burlington,Vermont for a year!
Craig and I will be getting married October 20, 2012 at the Hilltop House in Devon, PA. Since we are both very loyal to our favorite colors, choosing our color scheme was simple: Purple and Orange! It worked out perfectly since purple and orange are great choices for a fall wedding, it's as if it were meant to be. I am what some might coin a "Budget Bride", so a lot of the planning and décor will come from the ideas and hard work from Craig and I, with a lot of help from family and crafty girlfriends!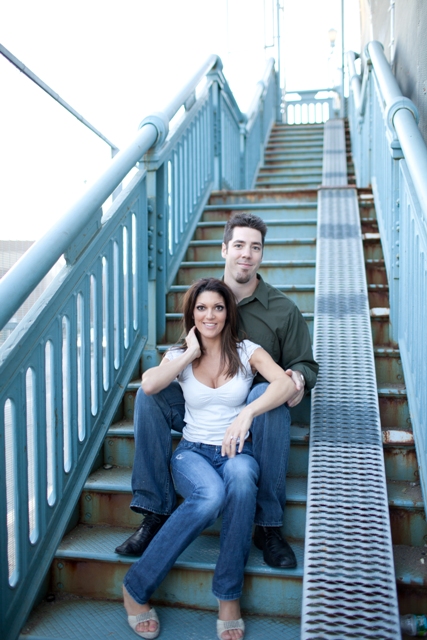 My name is Shireen, and I'm a longtime resident of South Jersey, with a bachelors degree in Psychology.  My fiance and I have lived in our house for almost three years, which is nearby my family, whom I am very close with.
Most people are surprised to learn that my fiance, Tim, and I met while "camping out" at a Best Buy store for 2 days to buy PlayStation 3 when It was released.  He set up my tent I figured since he was still interested after seeing me for 48 hours without a shower, it was worth a date.  That one date was the beginning of our almost six year relationship and one year engagement.
I'm a bride on a budget, who wants the wedding of her dreams but wants to spend a big chunk of the bridal bucks on a two week honeymoon in Maldives.  Thankfully, my groom-to-be is an active participant in the planning of our May wedding at Lucien's Manor in Berlin, NJ.