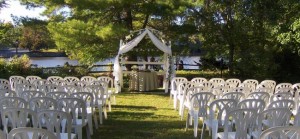 Lakeside Manor is not only the perfect place for a wedding ceremony and reception, it is also combined with a fantastic catering company. The two together make the best combination of elegance and exquisite food. Unlike other venues that have in house kitchens, Lakeside Manor have trained professionals that specialize in catering, so they are experts in their field.
They are prepared for any occasion whether the couple is looking for an indoor or outdoor affair and have a variety of gardens to choose for your occasion.  Lakeside Manor can host parties up to 500 guests and make sure that each event is a memorable one.  Brides love having the stunning lake as their backdrop during not only their vows but also for photos.  Located close to the Walt Whitman Bridge, it is accessible to friends and family in the Greater Philadelphia area.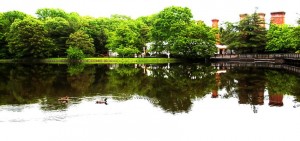 When you think of Lakeside Manor the words fun, affordable and beautiful should come to mind.  For more information on Lakeside Manor and how they can help you make your day everything and more, click here!